Customised. Focused. Special.
Take advantage of our customised test fixture construction and send us your enquiry today. Together with our experts, we adapt our adapters individually to your special requirements. 
The basic framework for your customised test fixture construction.
Which fixture suits you?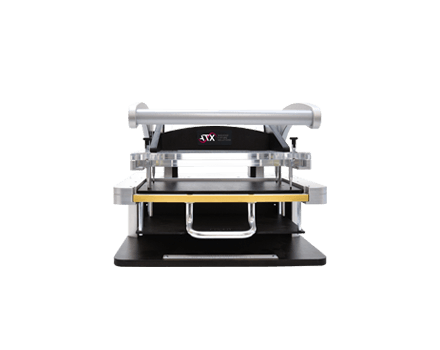 Linear arm fixture
Arm fixture for small assemblies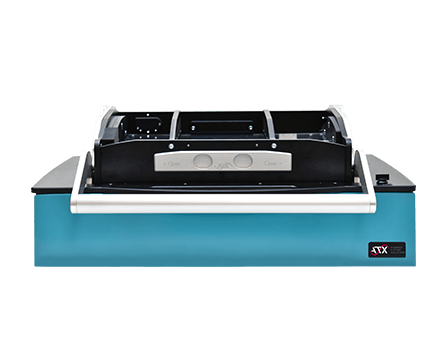 Mechanical Fixture
with optimized ergonomics for function and ICT test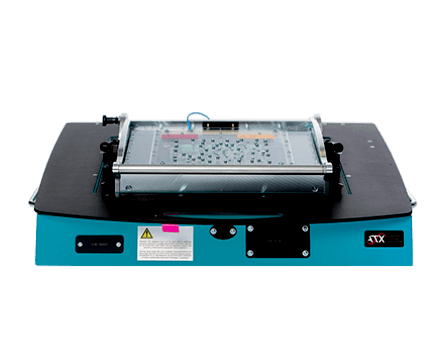 Vacuum fixtures
for all common ICT test systems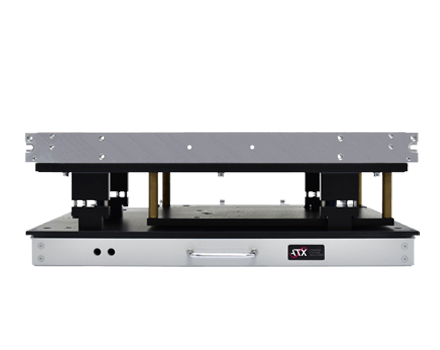 In-Line Fixture
for all common handler types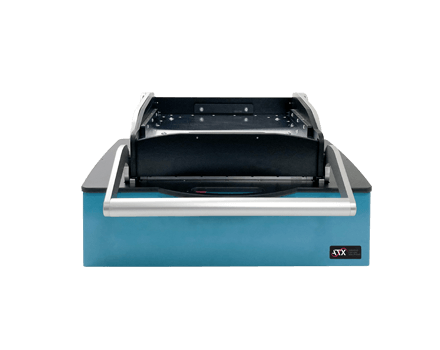 High Frequency fixture
High frequency and radio application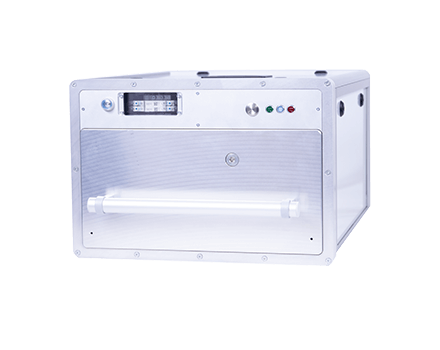 RF drawer
High frequency and radio application.especially for automated operation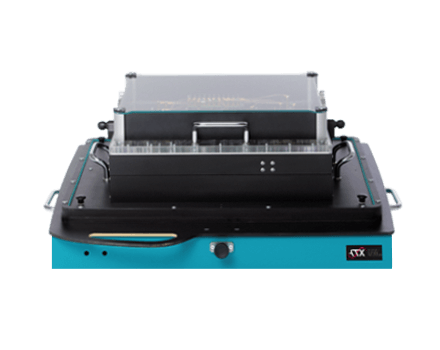 Fine Pitch fixture
Rigid needle system for reliable contacting of compact assemblies with reduced needle pitch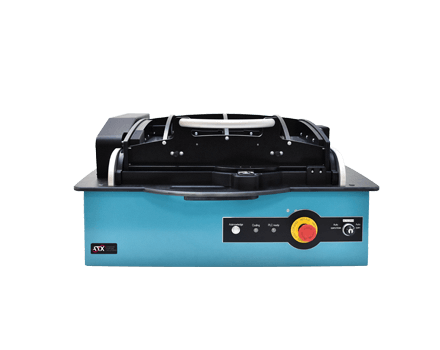 Pneumatic fixture
for high actuating forces and high piece counts. Function test
and ICT test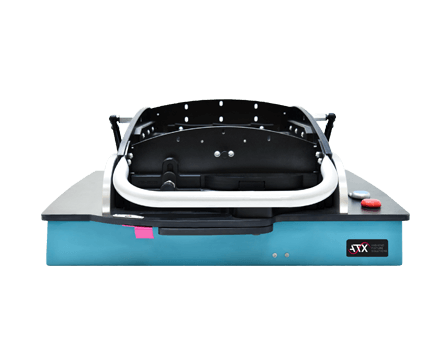 Electromechanical fixture
for high actuating forces and high quantities in the absence of a compressed air supply. for function and ICT tests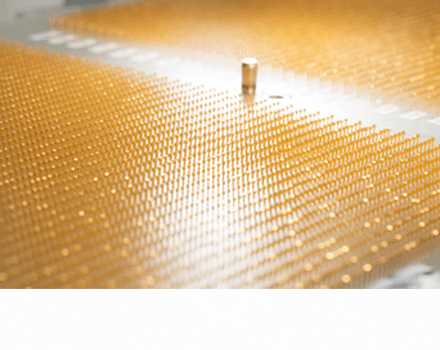 Interface converter
To use existing adapters on a new test system
Our unique selling points in fixture construction
Especially in comparison to other manufacturers, our adapter construction results in characteristic features that set us apart and distinguish us.
These include, for example: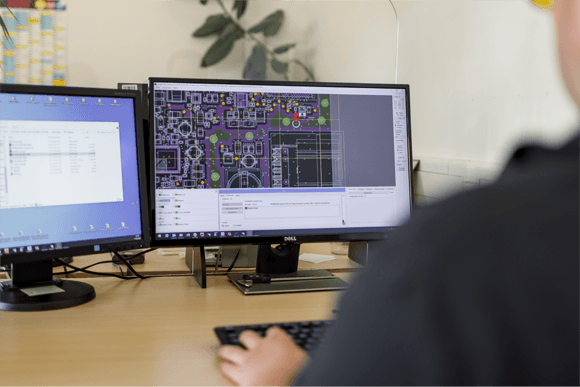 The aim of the software is to increase safety in the placement of supports and hold-downs, thus ensuring that no DUT assemblies are damaged by incorrectly placed supports and hold-downs.
Background
A single incorrectly placed hold-down or bottom support can crush components or pre-damage them so easily that it goes unnoticed in testing. The result can be recalls costing millions of euros if, for example, a part fails in a car. 
FUNCTION
Typically, the CAD data of the assembly is too inaccurate to be used for hold-down placement alone. Components often have a different contour in CAD than in reality due to lack of maintenance of the component libraries. Therefore, we superimpose a high-resolution image of the assembly over the CAD data and can thus detect deviations. Test point sizes can be determined exactly.
The hold-down software creates a "carpet" for the designer with coloured indicators to make it easier to locate free areas. An indicator shows whether an area is free or whether particularly narrow places require smaller hold-downs. A pre-check of the needle forces enables their accurate estimation. The direct output to the FEM (Finite Element Stress Analysis) facilitates the output.
CONCLUSION
The ATX hold-down software greatly increases the safety of the fixture and thus the safety for the customer's product. Damage due to incorrectly placed hold-downs and supports is avoided.
POKA YOKE
Non-interchangeable hold-downs and hold-downs made of special plastic manufactured exclusively for ATX enable safe hold-down even with closely fitted assemblies.
ATX AUTOMATIC WIRING MACHINE AND
ATX WIRING TESTER
For the areas of wiring and testing, ATX has developed special machines and software with graphic display.
The goal is a largely semi-automatic wiring supplemented by a detailed final test of the finished fixture.
OUR SPECIAL MACHINES
Special machines include automatic wiring machines with integrated test function, universal automatic test machines for in-circuit and combined functional test, and flexible test systems specifically for individual functional test fixtures.
Test methods of the final test are:
Completion Test of each wiring already on the wiring machine.
Final inspection of the assembled fixture including short circuit test of all test points against each other (for adapters up to 8500 test channels.)
Additional connection tests with short-circuit plate in aspirated or compressed state.
If required, interactive tests with powerful, graphics-supported Loc-Pin function.
EXCLUDE MISWIRINGS
The ATX wiring tester enables testing of all common fixture types for a wide variety of test systems with different interface fixtures. Both offline and inline fixtures can be tested. Short-circuit and presence tests as well as a test of special wiring ensure that you can immediately produce with your fixture without time-consuming troubleshooting.
MINIMIZING THE POSSIBILITY OF ERRORS
The ATX automatic wiring machines specify the position unmistakably at the interface and needle bed precisely. Directly during creation, the new connection is checked 1:1 for correct continuity. This virtually eliminates manual incorrect wiring.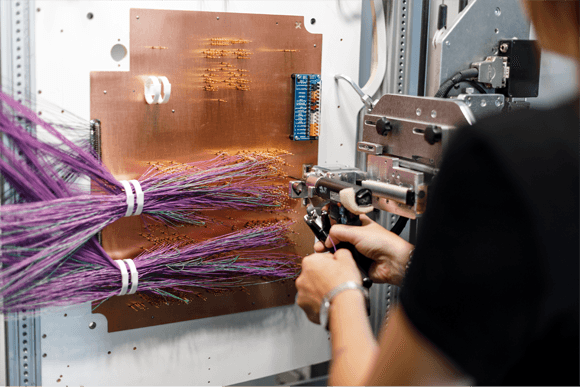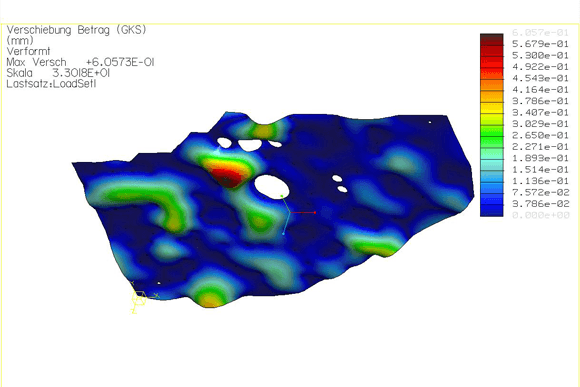 STRESS ANALYSIS AND DMS MEASUREMENT
With the ATX stress analysis software, the fixture can already be optimized for a minimum force load on the assembly during design to keep the effects on your DUT as low as possible. With the final strain gauge measurement, the fixture can then be checked in reality to rule out any damage to the assembly during testing.
STATE-OF-THE-ART MACHINERY
Along our production line, numerous specialists are responsible for manufacturing. In doing so, they use an arsenal of state-of-the-art production machines that you will only find in this variety and combination at ATX throughout Germany. Thanks to this sophisticated production environment, we can realize customized solutions for you with a high degree of vertical integration.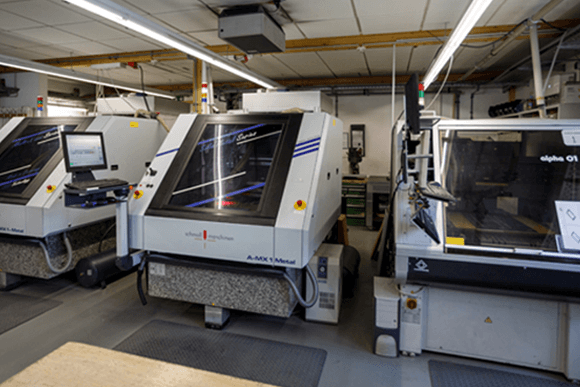 Special projects in adapter construction
Customers from numerous segments of the electronics industry have already approached us with a wide variety of individual requests for special machines. So far, we have always succeeded in solving these tasks, even if some of them were extremely demanding. This means that our experts for consulting, conception and design have a unique pool of know-how which they can draw on flexibly for new solutions.
Within the framework of a large number of successfully completed reference projects, we have developed a wealth of practically proven detailed solutions, which we use and combine for new testing scenarios as required. If this spectrum is not sufficient for your special requirements, we can also implement complete new developments for you from A to Z, from the test needle to the operating environment.

EOL station with badbox tray and integrated label printer
In this station, the specimen is picked up in a drawer adaptation. The drawer can be operated either manually or automatically. When the drawer is closed, a lateral contact is automatically made to the connectors of the DUT (Matenet Connector for Automotive Ethernet), which eliminates the need for separate control or logic. The side connector contacts are floating and spring-loaded so that they float away in the event of mismating to prevent damage to the product. Triangulation sensors from below measure the planarity of the DUT housing. A label is applied by a printer through an opening from the top using a stroke-swivel applicator. A scanner for label control is also integrated. The contacting unit is completely modular interchangeable for maintenance applications or product review. Externally, a badbox receptacle for fail test specimens is placed, which interacts with the drawer locomotive via a light grid.
Displacement function test fixture and isolatio test at 500V
The test takes place in the middle position under high tension with two secured insertion positions. The shifting mechanism pneumatically pushes the specimen into the test position and allows insertion on one side while the test is running in the middle position. This optimizes handling times. In the test position, the specimen is contacted from above and below.
Functional test station
with replica of a PC periphery and interface to accommodate the vacuum fixture for testing PC and server motherboards.
Vacuum fixture with LED test
Double-sided contacting vacuum fixture with interrogation of 160 LEDs with Feasa modules. The Feasa modules allow simple and safe evaluation of the LEDs for color and intensity.
Laser swivel table
For marking in a laser cell, a pick-up module was created that can rotate, raise and lower a test specimen around all axes and contact it simultaneously. The special challenge is the high precision in order not to have to readjust the different marking planes in the focus of the laser marking system.
Hand fixture for safe contacting
of a car module connector in production. Extremely robust and safe to handle.
Double rotary indexing table for medical technology
The two turntables serve as a magazine to accommodate multiple test specimens. A movable contact head allows all assemblies to be tested sequentially. With safety containment and light grid. The system is designed for use in the clean room.
Round table suitable for disabled
Rotary table for holding 16 test specimens with one ICT and one FKT test station as well as stations for printing and removal by a robot. 3 insertion positions. With safety equipment for safeguarding as a workplace for people with disabilities. Including PLC control and programming. Exchange system for different test specimens.