Automatic. Challenging. Contact.
Electromobility and stationary storage - contacting at cell level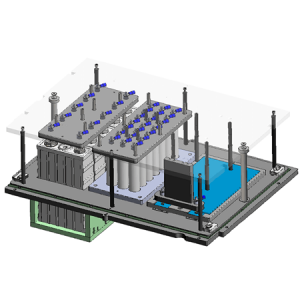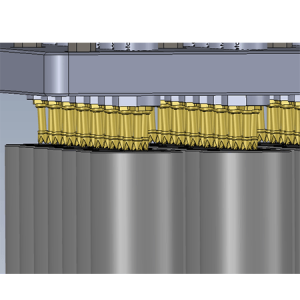 The requirements in the field of e-mobility and stationary storage are constantly presenting cell manufacturers with new challenges, especially when it comes to contacting the cell arresters, for forming and validation at cell level. Extremely sophisticated systems are required here, which keep the contact transitions stable within very narrow limits over the entire contacting period.
Diese Anforderungen erfordern z.Tl. komplett neue Ansätze mit gefederten Kontaktelementen. Ein Weg ist z.B. eine bewegte Scratch-Kontaktierung in automatisierten Formatierungstürmen, ein Verfahren, welches bereits erfolgreich im realen Einsatz getestet wurde und sich bewährt hat.
The entire field of cell production requires special solutions, especially when it comes to contacting. Be it high currents, constant voltages, temperatures or material pairings that pose the challenge here.
Challenge us! We would be pleased to develop and manufacture your cell contacting for you. It does not matter to us whether it is a round, prismatic or pouch cell, a prototype or large series production.