Another quantum leap in the context of dynamic corporate development:
New production and administration centre for ATX hardware at the Pürgen site, Bavaria
Construction has been underway at Wiesengrund 12 in Pürgen near Landsberg am Lech since Friday, 17 March 2023. With a symbolic With the groundbreaking ceremony, Kuhn Bau GmbH, ATX Hardware GmbH with main shareholder Harald Quandt Industriebeteiligungen and Pohl Beteiligung GmbH jointly celebrated the start of construction work for the new production and administration centre of the market leader in the manufacture of test adapters for electronic test procedures. ATX Managing Director Markus Rauch is extremely pleased: "After 25 years of successful company history of ATX Hardware, we are ushering in another era of success with the construction of this new company building." Robert Schulz, also Managing Director of ATX, adds: "With this, we want to strengthen and further expand the future of the company at the Pürgen site." Indeed, the dynamic corporate development of the solution specialist in test fixture construction is virtually unique for the fixture industry. The high innovative strength and quality of ATX hardware products make all the difference.
Today, the ATX Group employs almost 200 people at its two locations in Upper Bavaria (Pürgen) and Baden-Württemberg (Weil im Schönbuch), where they produce, test and install more than 2,000 test devices every year. In the meantime, however, the capacities at the Pürgen site, which have already been expanded several times, are no longer sufficient. With its proven credo "Transparent, fast and reliable in the shortest time at a fixed price", this is where Kuhn Bau GmbH comes in. The experts for corporate real estate are entrusted with the planning and realisation of the production and administration centre as general planners and general contractors. The plot at Wiesengrund 12 in Pürgen offers almost 10,000 m² of floor space for this purpose. The two-storey, compact new building comprises a production and assembly area plus warehouse, a bistro with outdoor terrace, several meeting points with coffee bar, a showroom as well as an administration wing designed to be transparent and flexible throughout, all on an area of over 3,000 m². The building project complies with the high-efficiency standard KfW 55. In this context, among other things, an innovatively combined, modern heating and air-conditioning technology is implemented. In addition, Pohl Beteiligung GmbH is realising the project as an investor and will lease the building complex to ATX on a long-term basis. Thus, the project support by the team of Kuhn Bau GmbH already began with the first idea in April 2021 and will last until long after the construction phase.
For ATX Hardware, this means a complete, carefree all-round service: from planning and investment calculations to facility management for ongoing operations. Pascal Pohl, Managing Director of Kuhn Bau GmbH, even goes one step further in his celebratory speech: "An Groundbreaking marks the beginning of a journey where together we make the impossible possible. As As a general planner and general contractor and as an investor, we strive to do more than just construct buildings, but also to create communities where people can connect, share ideas and experience growth. We look forward to walking this path with you and creating a successful future together." We help medium-sized companies become state-of-the-art and future-oriented commercial properties!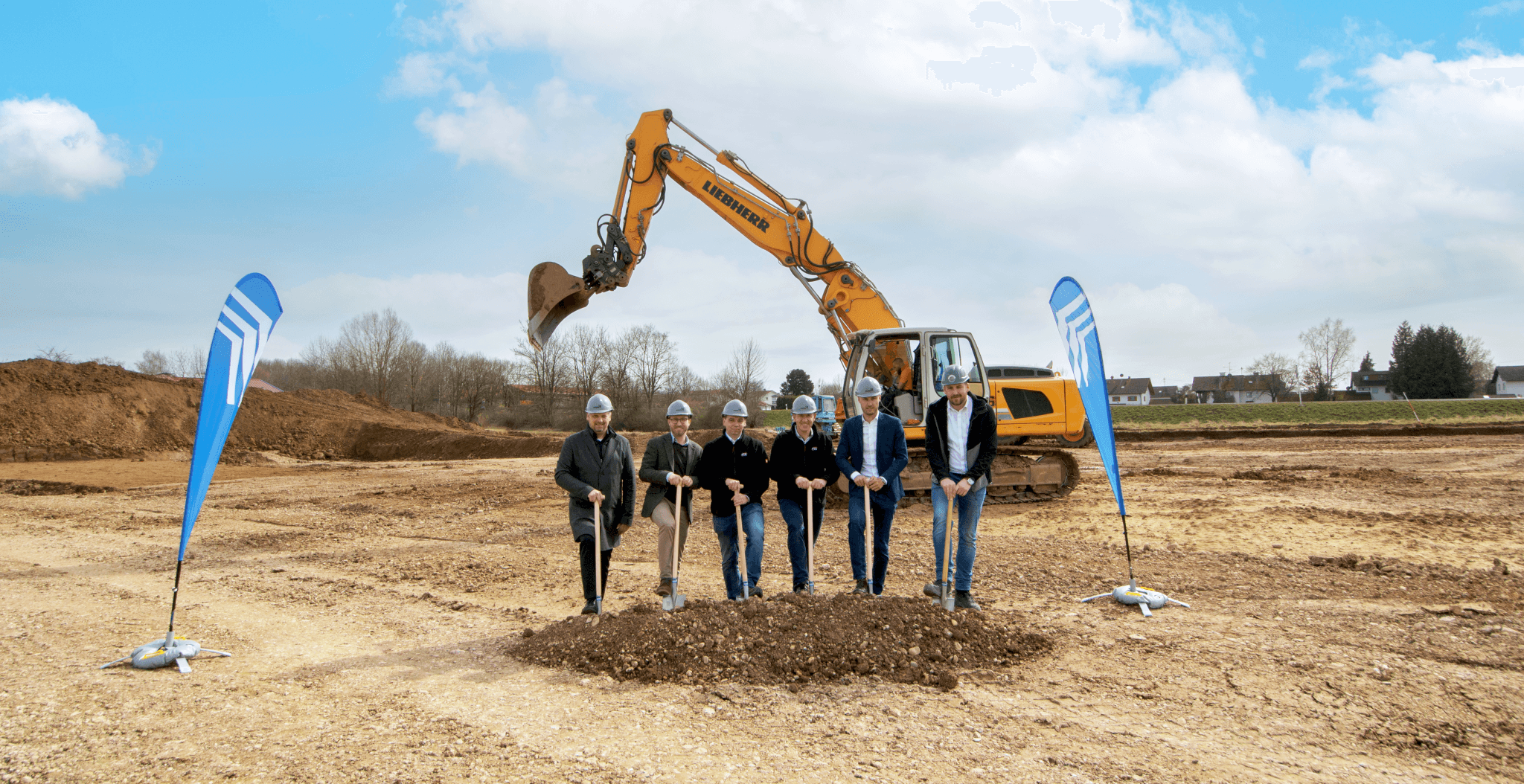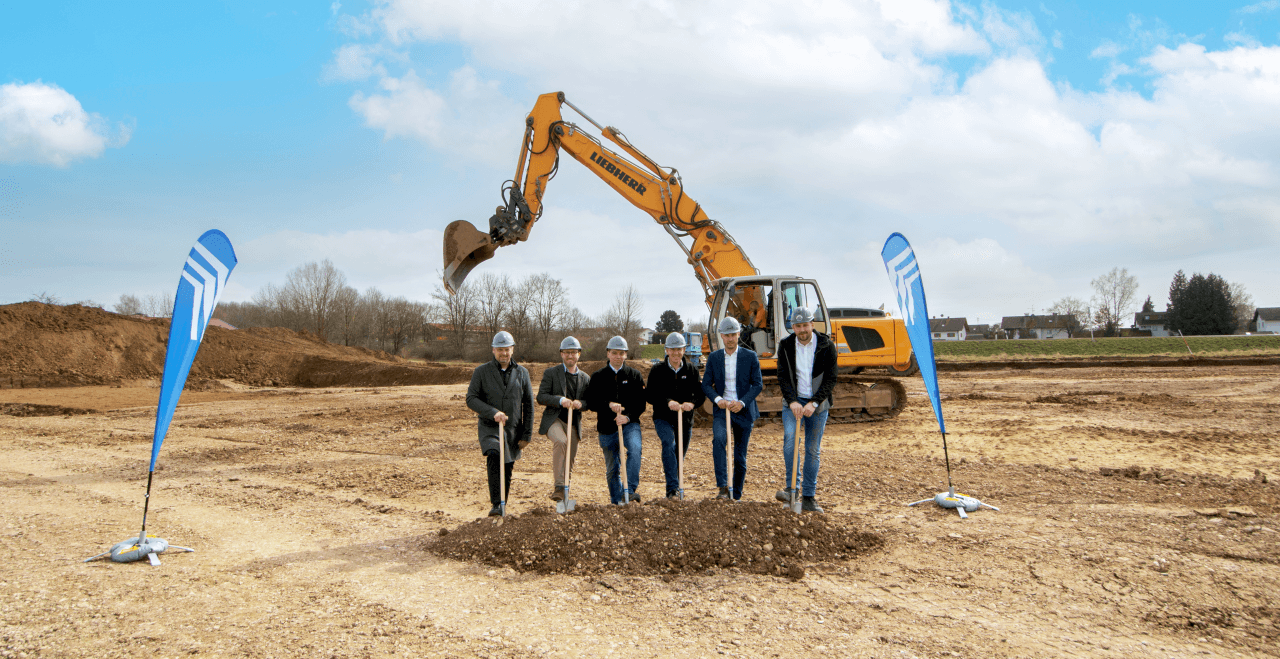 From left to right: Wilfried Lechler (Mayor of the municipality of Pürgen), Dr Anselm Stiehl (Managing Director of Harald Quandt Industriebeteiligungen), Robert Schulz and Markus Rauch (Managing Directors of ATX Hardware), Pascal Pohl (Managing Director of Kuhn Bau GmbH) and Mr Frommknecht (Project Manager of Kuhn Bau GmbH).