World's leading electronics trade fair and conference
World's leading electronics trade fair and conference
VISIT US IN HALL A3 STAND 261
It's that time again - from 15 to 18 November 2022, "electronica" in Munich will open its doors once more. Take the chance and find out about the latest technologies. We are also represented again as an exhibitor at the "World's Leading Trade Fair and Conference for Electronics". Visit us in Hall A3 Stand 261 and be inspired by our latest developments and technologies. You can also expect a new design of our stand, so be curious!
We look forward to your visit!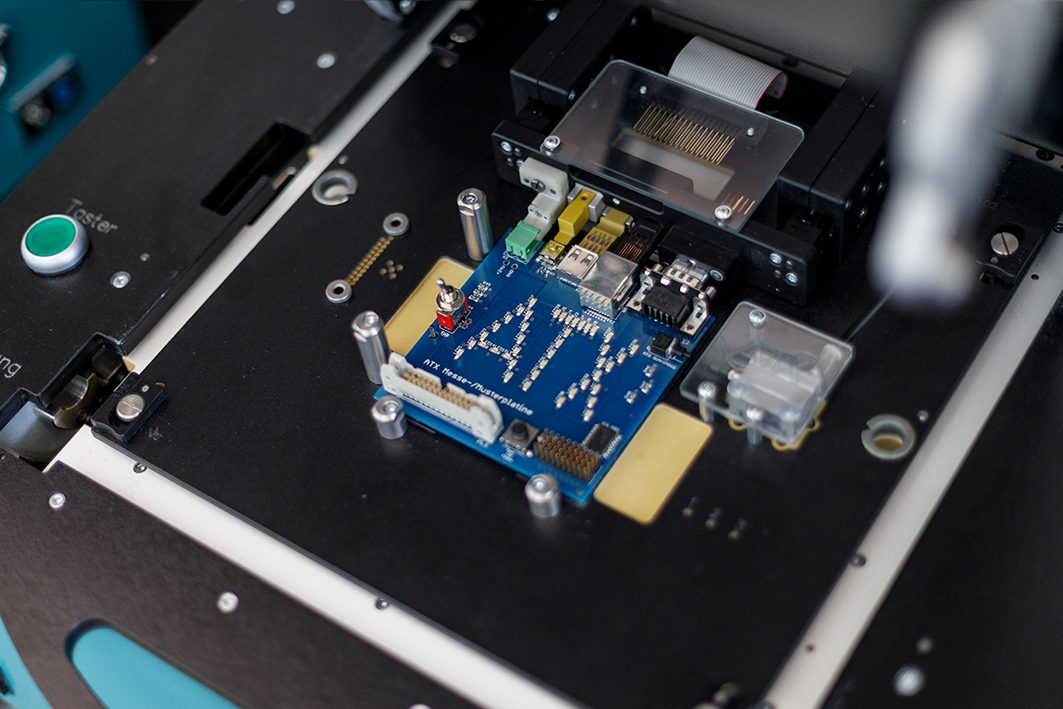 ATX is Europe's market leader in the manufacture of test adapters for electronic test procedures. Why you should choose an ATX adapter - it's simple:
TECHNICAL KNOW-HOW
Our sales team is very technically proficient.
PROJECT KNOW-HOW
Together with you, we work towards a common goal: to find and implement the optimal solution for your requirements.
WISSENSBASIS


Our employees bring well over 1,000 man-years of experience in adapter construction to the table.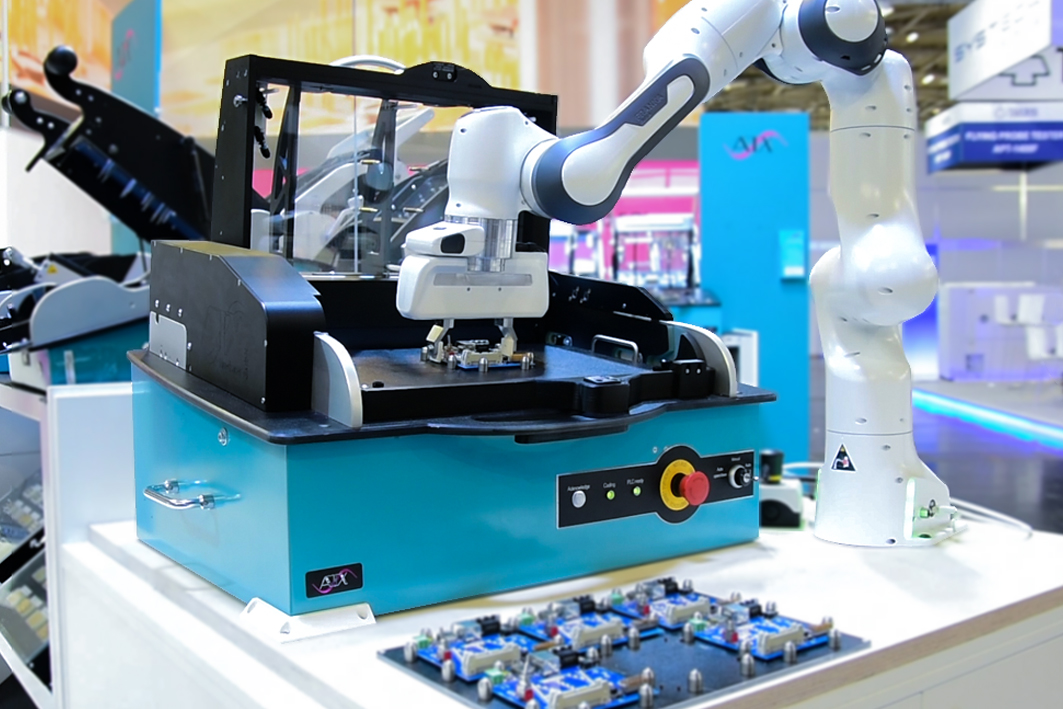 Our highlights of Electronica 2022:
PREVIEW OF OUR LATEST PRODUCT DEVELOPMENTS Drawer adapter for rack mounting, prototype of our new mechanical adapter series, new variant of the pneumatic MEP adapter with pylon block cassette as well as Auto Open, Close automatic.
LIVE PRESENTATION
Don't miss our live presentation of the MEP100W, which is controlled and operated via a collaborative robot from the company "Franka Emika".
In addition to our trade fair highlights, we will also present our entire manufacturing programme.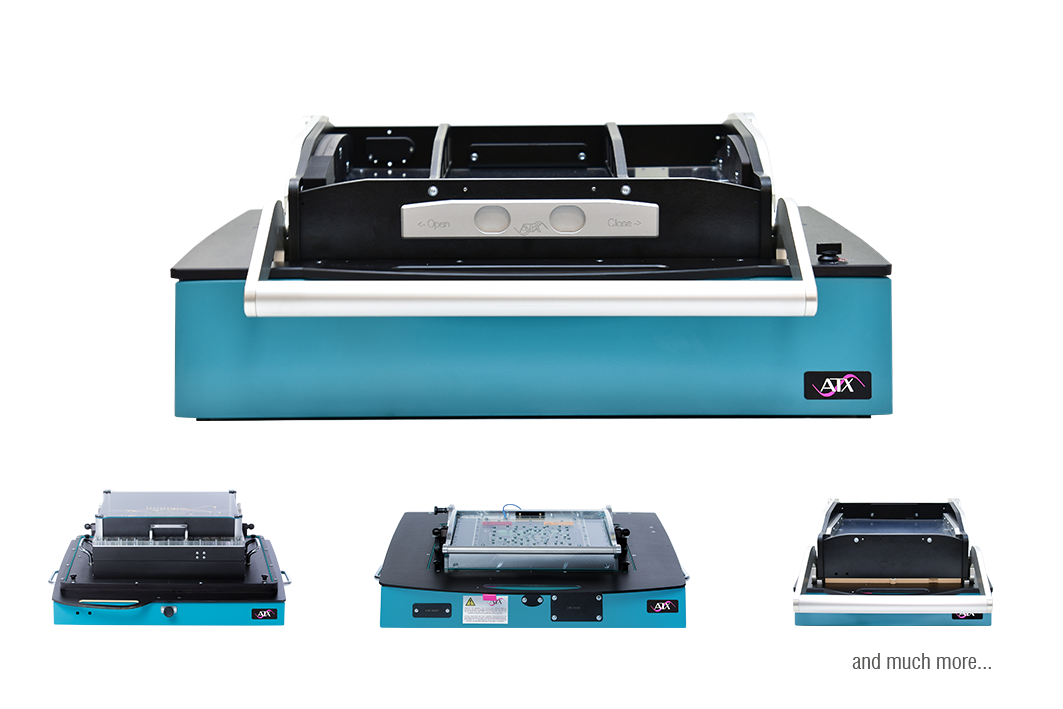 Our core business is customised adapter design and special solutions for test engineering. We develop, design and manufacture high-performance test adapters for all industries in which electronic assemblies have to be contacted and tested.
LHS² - Linear Arm Fixture
Mechanical fixtures
Pneumatical Fixture
High Frequency fixture
Inline adapter
Vacuum fixtures
Fine pitch adapter
WE ARE HAPPY TO ADVISE YOU!
Do you have any questions about adapter construction? Then contact us. Our sales team is available at electronica, by phone or by e-mail.
Tel.: +49 8196 9304-0
E-mail: projekte@atx-hardware.de
Further information on the fair can be found at: https://www.electronica.de